Salone Del Mobile 2016
We had the fantastic opportunity of visiting this year's Salone Del Mobile to discover the new ranges and designs coming to Sandler Seating this season. Across the exhibition saw our brands; Inclass, Metalmobil, Montbel and Tonon displaying the very best in design and it was phenomenal to see the response of the products first hand!
The response to the Dunas XL chair has been fantastic from the day of its release, this was apparent at Salone this year with many people taking photos and interacting with the product. The Dunas XL and XS chairs are the perfect selection for a contemporary space that needs sophisticated and luxurious designs. Available in four different seat options, sixteen different frame options and endless amount of fabric and finishes, this chair can be customized to perfect the space surrounding it. Click HERE to view more on the Dunas range.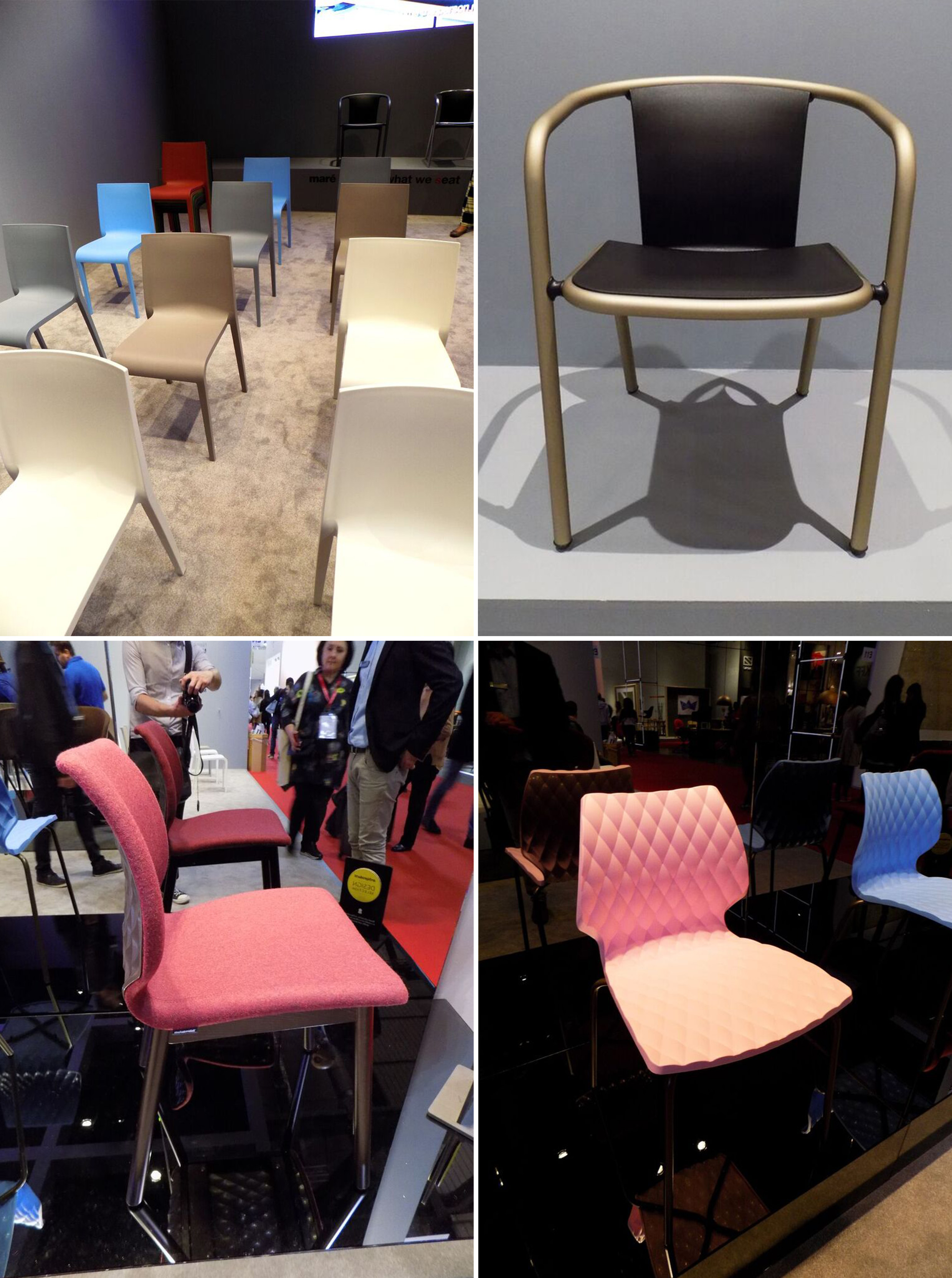 With the recent release and positive response of the upholstered Uni-Ka arm chair, Salone was the perfect time to announce the release of the upholstered Uni side chair equivalent. Taking on an entirely new presence, the upholstered Uni chair is available in a huge amount of upholstered options and finishes, including COM. The side and arm chairs are the perfect modern designs to capture people's attention in restaurants, bars and cafes, the upholstered option allows for greater customization and even allows for striking contrasts between the seat and back. Click HERE to view the full Uni and Uni-Ka collections.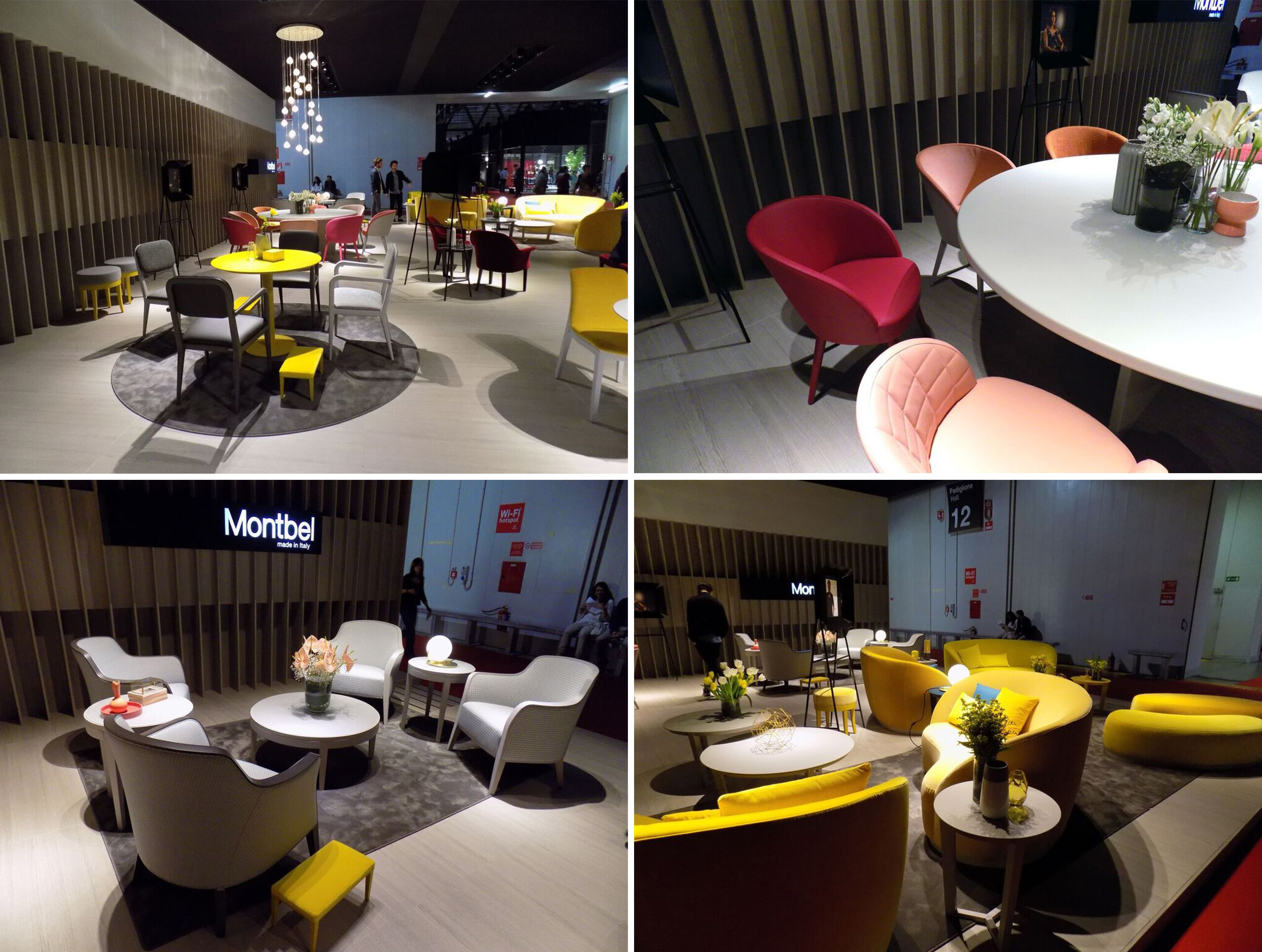 The very beautiful Montbel stand was full of new designs, upholstered in fresh spring colours. Rose was one of the designs to take centre stage at the show this year. Currently available with wooden legs, swivel base and casters, the chair can be customised to suit many different environments from living to office and hospitality. Rose will be available in the coming weeks on the Sandler Seating website.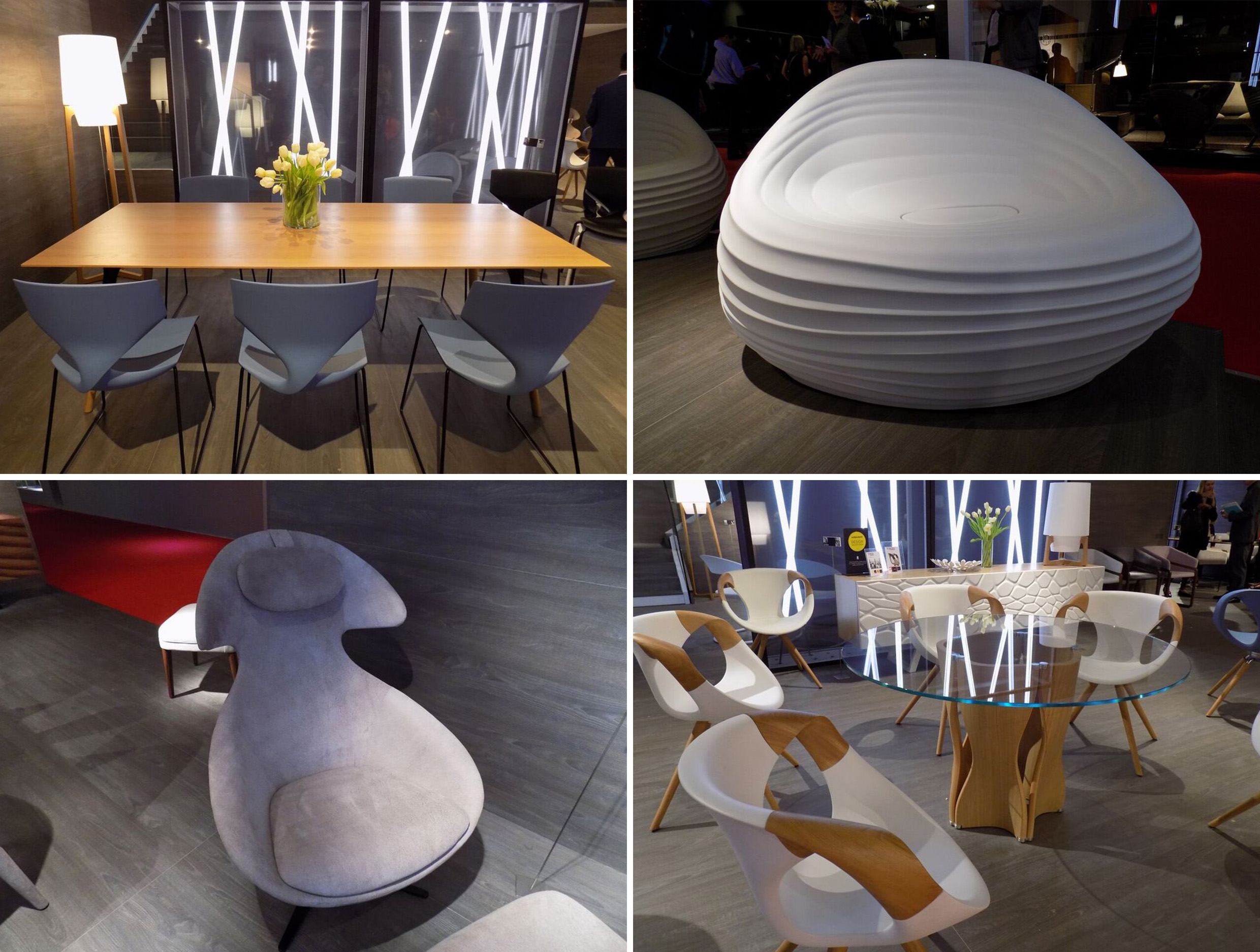 Tonon have recently introduced some groundbreaking new designs to the collection, including the Loft lounge chair and stool, Riverstone and Quo. Upon the success and positive response of Riverstone, we have seen the introduction of the Riverstone Small and now Riverside, a sculptural lounge chair made from integral foam, extending the collection. From the response that we have seen of Riverside at Salone, we are certain that the success of this range will continue.