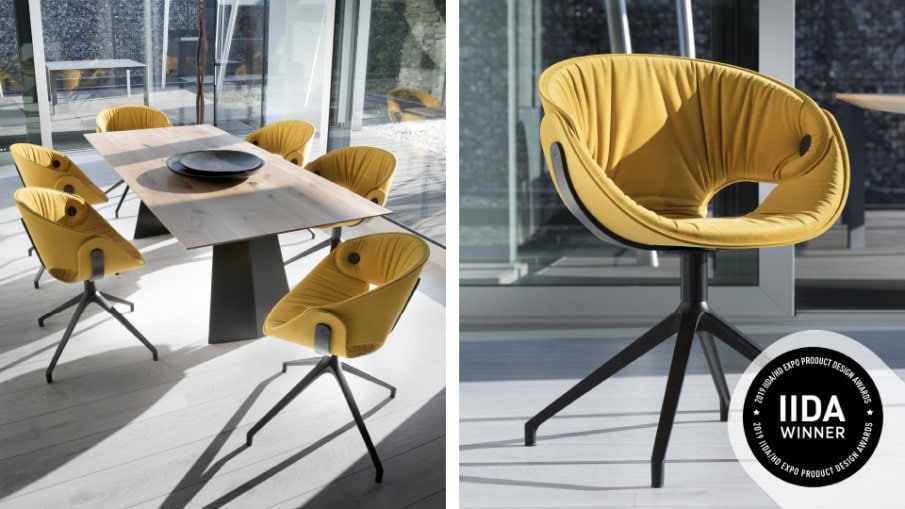 SANDLER SEATING HITS JACKPOT IN VEGAS
This year's HD Expo was one for the books. We are extremely honored to announce that Sandler Seating received three awards, one of which was the Eric Engstrom Best of Competition Award for Flat Soft from our Tonon collection. The armchair also took home a win in the Seating: Individual – Dining category.
Designed by Martin Ballendat, Flat Soft is an addition to the Flat family and features a luxurious soft upholstery style, giving Flat a more casual aesthetic with enhanced comfort.
Sandler Seating's Ariane received recognition as well, being named the Seating: Individual – Lounge category winner.
This lounge chair was a Sandler Seating first, as acclaimed designer, Martin Ballendat, worked with us to produce our very first design. The sinuous curves of Ariane provide a contemporary aesthetic to any setting.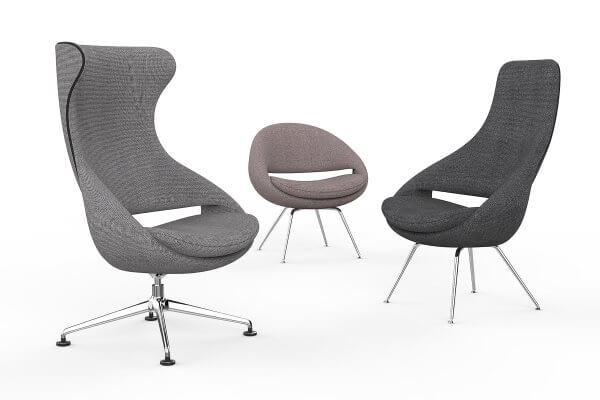 Sponsored by International Interior Design Association (IIDA) and Hospitality Design magazine, the competition recognizes achievement in product design innovation, technical advancements, environmental responsibility, aesthetics, and usage within hospitality applications.
We had a great time chatting with everyone and showcasing new products. We are very excited for the wins in Las Vegas and cannot wait to be in Chicago in June!
Exhibitions / Featured / General / News / Popular