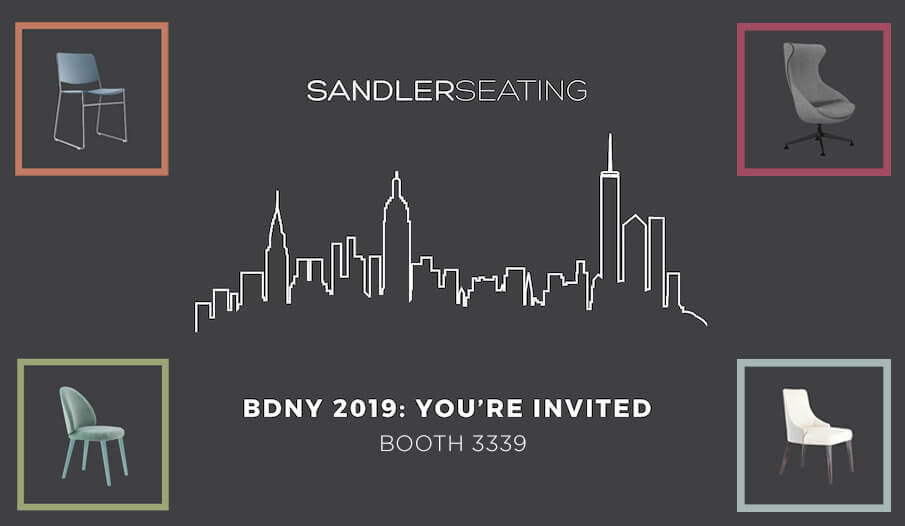 SITTING PRETTY IN NEW YORK CITY – JOIN US AT BDNY
Sandler Seating is finishing the year strong at BDNY, a trade show that brings together the best of the hospitality design industry for two days of discovery and inspiration. The conference takes place at the Jacob K. Javits Center in New York City where we will be displaying our newest additions. Here's a sneak peek of what you can expect to see from us November 10-11 in booth 3339.
Flat Soft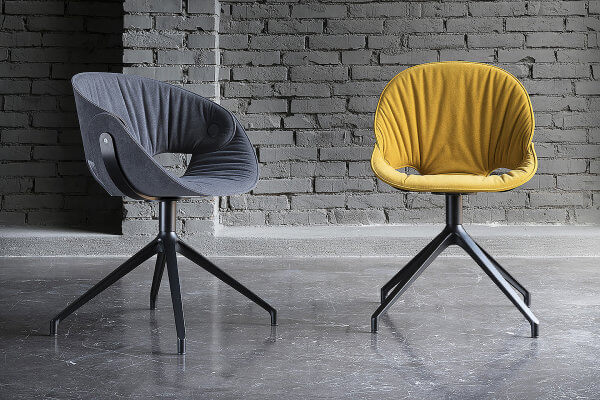 Flat Soft has received some well-deserved recognition this year, bringing home a total of three awards thus far, one being Best of Show at the HD Expo in May. Flat Soft is the new iteration of Flat from our Tonon collection. The award-winning design by Martin Ballendat features a luxurious soft upholstery style, giving Flat a more casual aesthetic with enhanced comfort.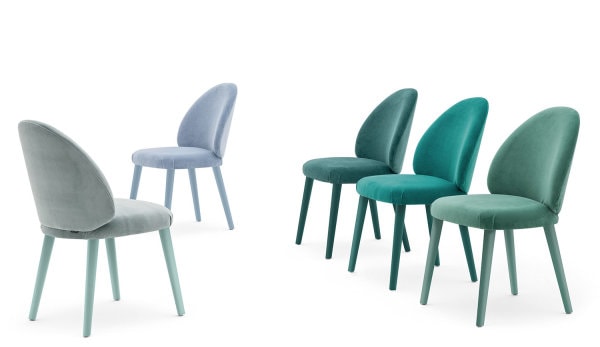 The Leela range, one of the newest additions to our Montbel collection, features soft clean lines that create a timeless design. Its sturdy frame and cushioned seat and back ensure comfort without sacrificing style.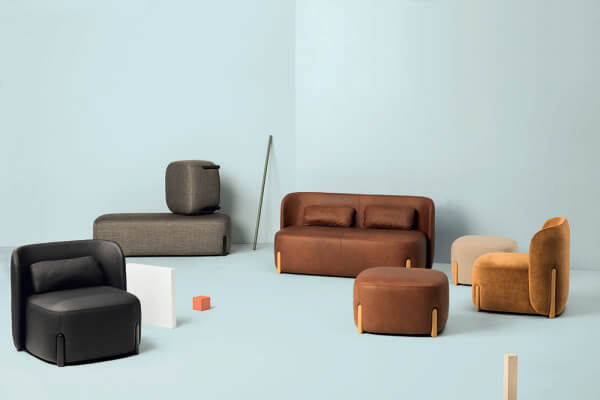 Designed by Valerio Sommella, the Hyppo range is a new addition to the Groove collection. The range includes benches, lounge chairs, poufs and sofas. Hyppo's distinct look and comfort level makes it ideal for any number of spaces.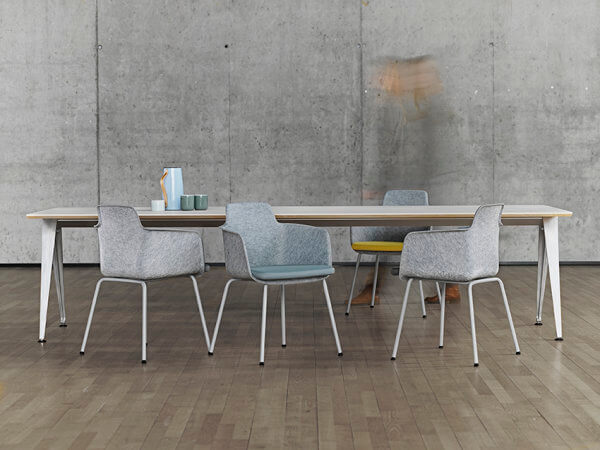 Tono is a range of sound absorbing armchairs from our newest collection, Randers & Radius. Tono's felt shell, made from 100% recycled PET bottles features a timeless design, ensuring the utmost comfort. Tono is perfect for a variety of settings, including conference areas, office environments and educational spaces.
These are just a few of the many new additions we will be unveiling at BDNY 2019; stop by our booth to see our new and preexisting ranges. We'll even save you a seat!
Exhibitions / General / News