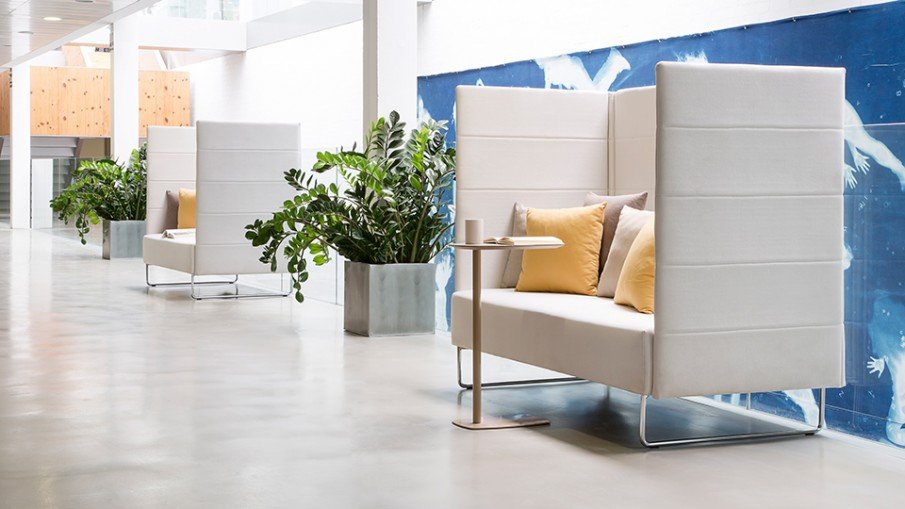 Tetris: Creative Possibilities Unlocked
Have you played with Tetris yet? 
Owning the minimalist beauty that our InClass collection is renowned for, Tetris brings a classic structure of geometric shapes to offer a modular seating system with a difference. Pure, clean lines form upholstered benches and backrests which can effortlessly be combined with armrests, cushions and end tables to result in multi-purpose, movable units. The possibilities are almost endless- we challenge you to give it a go!
Where would you place your Tetris?
The timeless style of Tetris allows it to integrate into a variety of lounge, hospitality and workplace environments, as if it was always there. Discrete yet vibrant in its appearance, Tetris additionally incorporates privacy with the contemporary options of privacy panels to set up quiet work spaces within busy open spaces.
Take Control.
With an extensive range of fabrics and leathers available to customize the upholstered components of Tetris, including COM, your chosen composition can be designed to your personal tastes and preferences. Paired with the neutral base of a polished chrome steel frame, no style is too bold or inventive for Tetris to take on.
So let the games begin and explore the Tetris collection now!