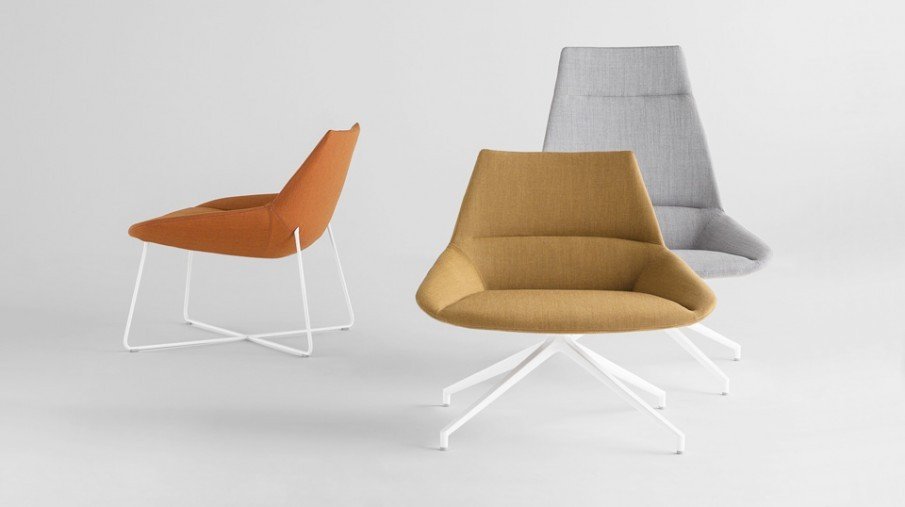 The Dunas XL Collection
Designed by Christophe Pillet, the Dunas XL collection of chairs has gone from strength to strength. It's defining shape makes it instantly recognisable, making it the perfect statement piece for a reception or lounge area. The XL collection consists of four models; two low back lounge chairs with trestle and rod bases and two high back lounge chairs, again with trestle and rod bases.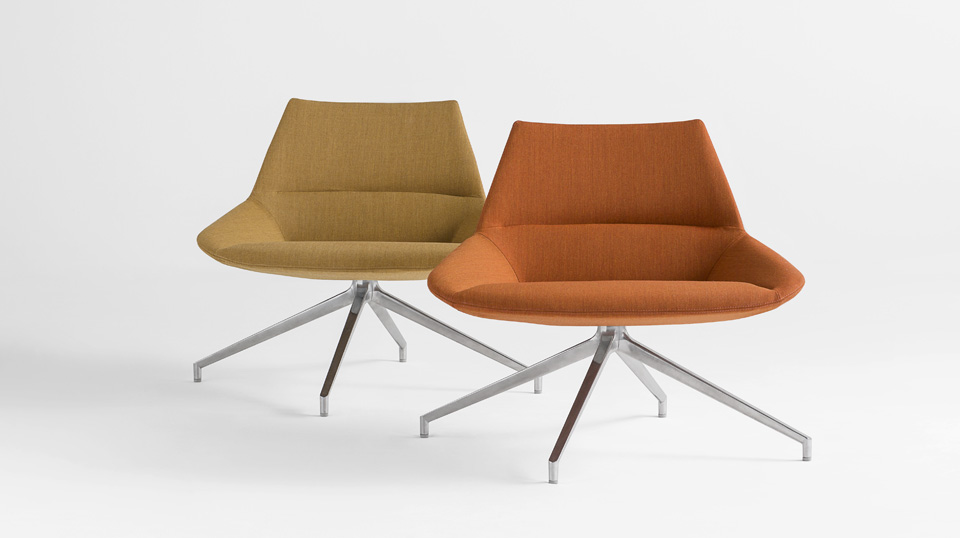 With fully upholstered seat, available in a wide range of Sandler fabrics or COM and a selection of nine metal finishes for the base, this beautiful and modern lounge chair can fit perfectly into it's style and surroundings. The collection has been so popular that it has now been expanded into a collection of smaller chairs with a choice of even more bases and finishes.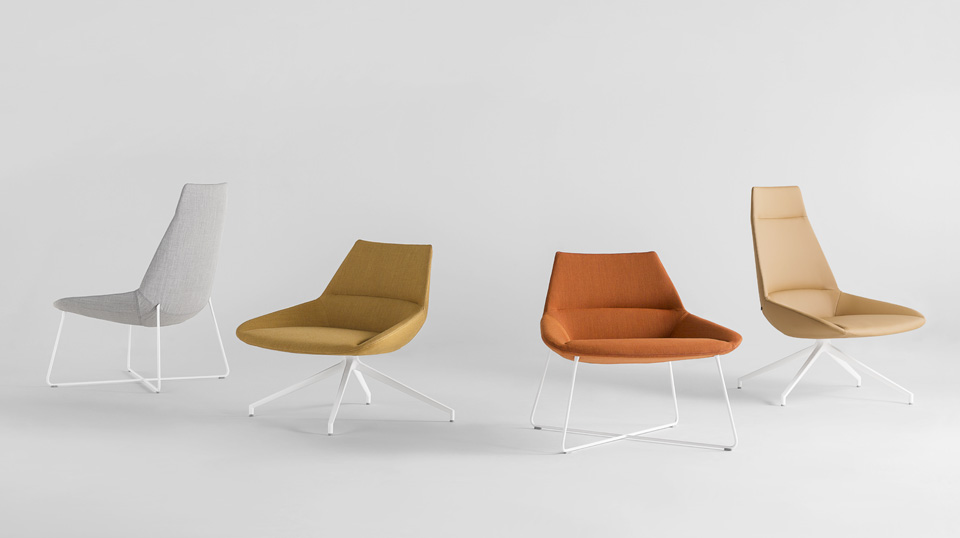 ---
About the Designer – Lucidity of expression and the search for simplicity are some of the key focuses in Christophe Pillet's designs. Pillet's perfect command of sensuality and refinement has made him one of the rare French designers who have gained global recognition designing hotels, boutiques and directing artistic projects around the world. Pillet has won international acclaim for the quality of his creations. The scope and the variety of his projects share a common attitude, independent of scale. Whether it be as design director for renowned fashion brands, or in longterm collaborations with first class furniture brands, his considered interpretations are a testo high-voltage chic, distinguished both by its precision and rigor. If a "Pillet style" exists, it is in his ability to crystallize, within a project, the excitement of a proposition.
---