COCOON: CLOSE UP ON DETAIL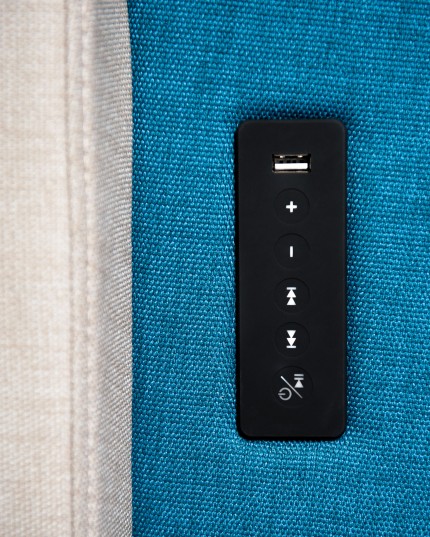 Released this year, Cocoon is an innovative product that always gets people talking. This acoustic seating unit provides privacy and personal space, perfect for relaxing or making calls. Fitted with built-in Bluetooth speakers you can let the music flow from your Smartphone and even adjust the lighting to suit your needs and set the mood. This incredible design is available in a wide range of colors which makes it a versatile addition to any break out area or busy environment.
The unit has a simple control panel on the base of the chair that allows you to power the speakers, control the volume of your music and change the track. The handy USB port allow you to charge your mobile / cell so you do not have to worry about running out of power mid conversation or during a tune.
Cocoon's segmented walls can be upholstered in a variety of fabrics, and allows endless style choices. Seat and back cushions are also available in a wide range of materials to complete the look, and make Cocoon a versatile addition to any environment.
The walls of Cocoon is manufactured in wood with a polyether cover. Seat in upholstered medium density foam, all produced to the highest standard. Fitted with high quality Bluetooth speakers and LED lighting.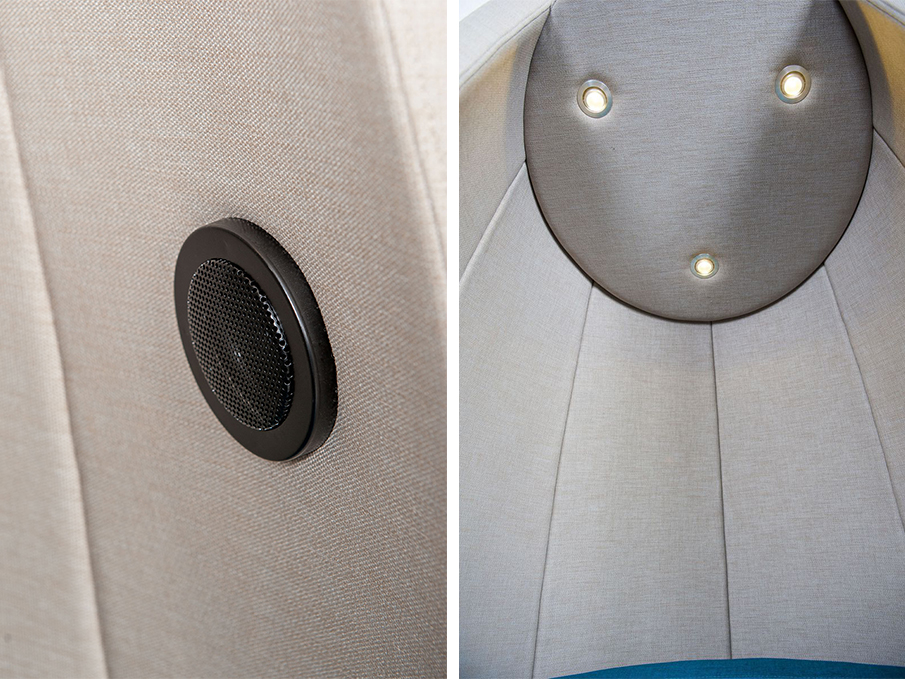 The unit has soft, futuristic shapes; like the caterpillar transforming into a beautiful butterfly, it instantly transforms your environment into peace and tranquillity. The segmented upholstery allows endless choices in color and texture, as well as for the seat and back cushion.
Cocoon is an orbital, acoustic seating unit that transforms your environment, providing both privacy and personal space.  Seated in the Cocoon, you are instantly insulated from the noise and bustle around you. At the same time, Cocoon's cutting-edge, Bluetooth technology also allows you to play your favourite music by synchronising your mobile device with its built in speakers.
The unit's segmented structure is manufactured in plywood obtained only from sustainable sources.. Low voltage, LED lighting is used for energy efficiency.