How to Make Team Meetings More Engaging
What is the purpose of team meetings?
How to prepare for a team meeting?
Best ways to conduct a team meeting effectively
How to increase engagement in team meetings?
Things to do after the end of every meeting
What is the purpose of team meetings?
Whether in person or on video calls, team meetings are an integral part of office life. It is important to hold regular meetings to ensure employees have the chance to grow and learn. Employers can also benefit from these meetings, by delegating new projects, staying in the loop with current tasks and helping to guide junior members of staff.
Team meetings are also great for team bonding sessions where discuss anything that isn't directly linked to ongoing projects, for example HR news and employee announcements.
How to prepare for a team meeting
The first thing to determine when preparing for a team meeting is an agenda. It is important to know what will be discussed, what has been actioned before the meeting and what will be completed after the meeting has taken place. Some meetings may be scheduled for the same time each week, whereas other meetings can be more spontaneous, and it is crucial to be prepared for both scenarios.
It is also imperative to know who will be attending the team meeting and whether it will be an informal and conversational meeting amongst peers of a similar level or a more formal meeting with senior employees or external visitors, which might require a presentation and thorough prior planning.
The size of the meeting is also something to consider. If it is a small, informal meeting then a break-out space should suffice, whereas if it is a large and/or formal meeting, then a meeting room should always be booked – to ensure availability of the meeting room, book the room in advance. Refreshments should also be readily available.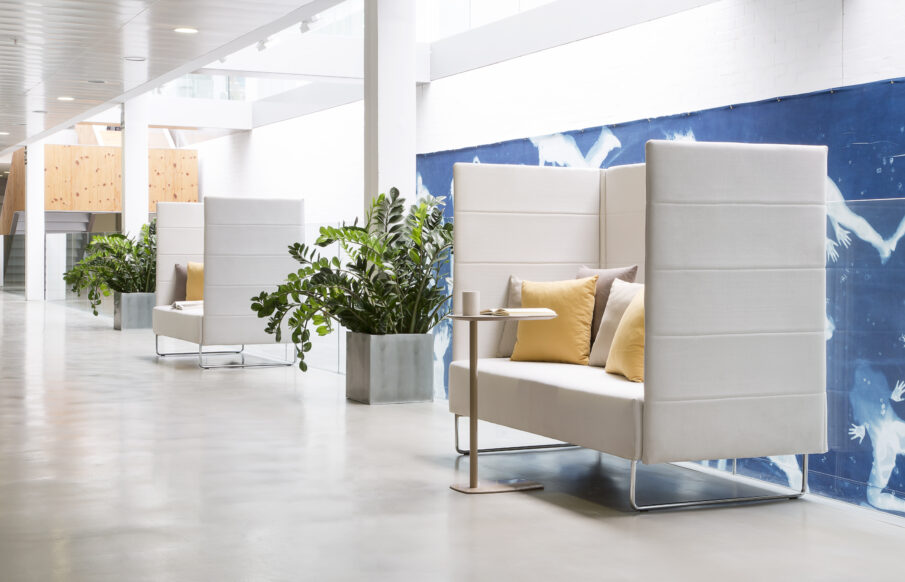 At Sandler we offer a range of modular seating options, which are perfect for break-out zones. Check them out here: Modular Seating.
We also have a range of conference tables to choose from, which are perfect for large meeting spaces. Check them out here: Conference Tables.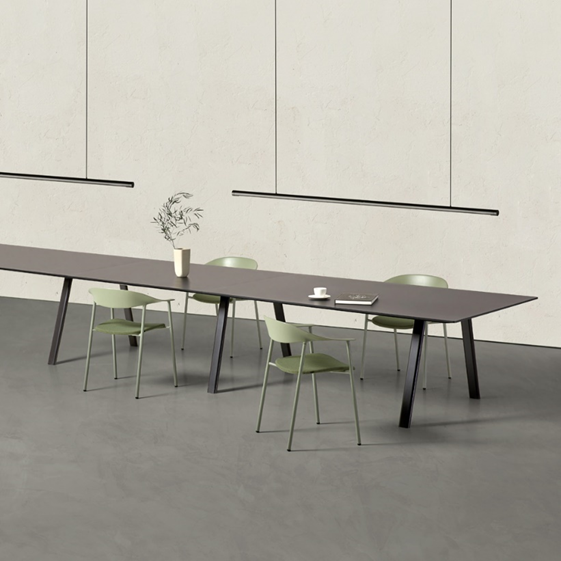 Best ways to conduct a team meeting effectively
It is important to know how many guests are coming to the meeting and to have a comfortable and functional seat for each attendee. It might be worth deciding a seating plan and offer the most senior members of the team the best seats, and view, if a presentation is planned for the meeting.
Once the introductions and greetings have been completed and refreshments offered, an agenda should be set out, to ensure everyone understands the nature of the meeting.
It is usually worth designating a primary speaker, who can lead the meeting and ensure the agenda is met. If the conversation goes slightly off on a tangent, it will be the primary speaker's responsibility to bring it back to a work-related topic.
Allowing time for any questions and feedback is also important.
At Sandler we have a range of comfortable office chairs, ideal for team meetings, which you can discover here: Office Chairs.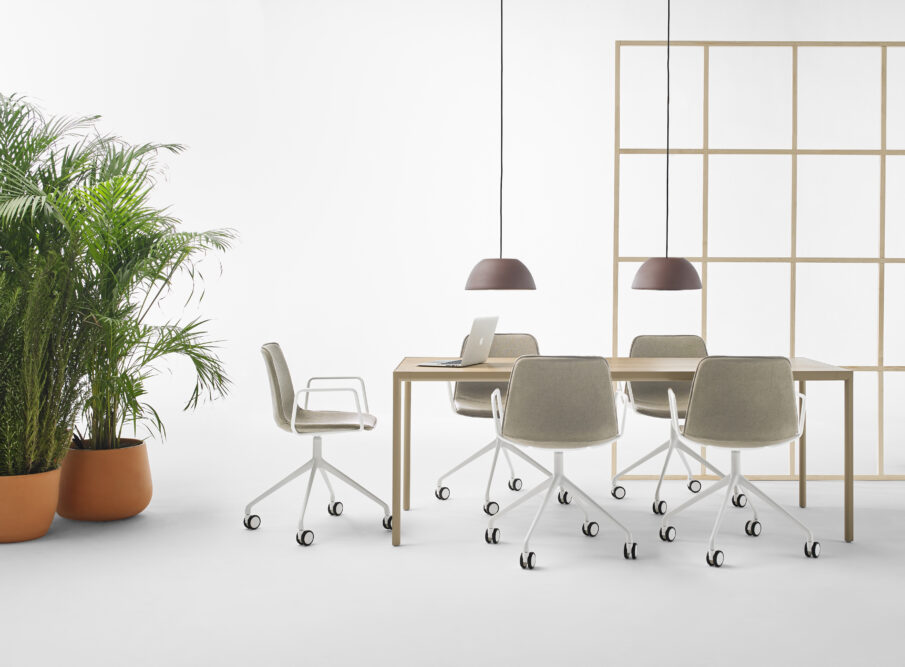 How to increase engagement in team meetings
Organising icebreakers and short team-building exercises have long been a popular way to help team members bond and remain engaged. Whether the meetings are a virtual team meeting, in-person, or a mix of the two, employers will want to keep their team motivated.
Another idea for increasing engagement in team meetings is to rotate which team member will lead the meeting. Every team member will bring a different perspective, and this will ensure that meetings will never become stale.
An important tactic to increase engagement is to set specific goals for each team member. Having a goal to work on will ensure the team remains alert during the meeting itself and keeps the topics of the meeting alive for the days following it.
Opening a meeting with a positive message will immediately set the tone for the meeting. Even if there is something serious to discuss, try to touch on this towards the middle of the meeting, and close the meeting on a more positive spin. This will ensure team members are in a positive mindset and in turn will be more willing to engage in the meeting and complete the tasks that have been set for them.
Please see this article for a range of ideas:
https://www.hugo.team/blog/how-to-make-staff-meetings-more-engaging
Things to do after the end of every meeting
It is important that team members feel valued and respected, which is why asking for feedback is crucial at the end of every meeting.
Ensure all team members are aware of the tasks that have been set for them and that they feel confident in completing them. Offer a one-to-one meeting with employees to discuss details further, if necessary.
Send a follow-up email, outlining everything that has been mentioned in the meeting.
If you get nervous before a team meeting, you might be interested in reading this article which ensures you will make a great impression:
https://www.forbes.com/sites/melodywilding/2016/09/12/6-steps-to-make-a-great-impression-every-meeting/?sh=4a762b561640