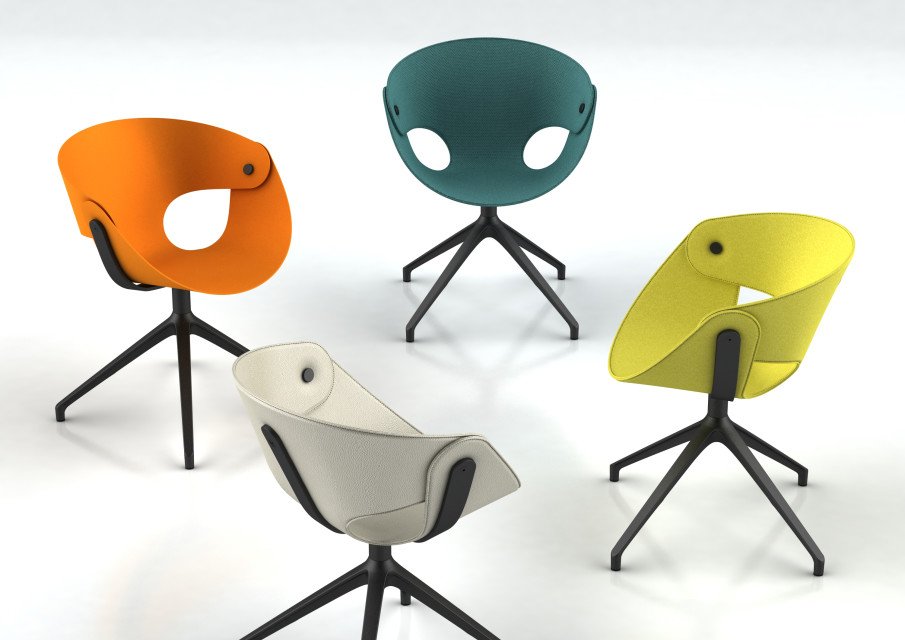 Discover Flat: Innovation and design combined
Flat is a brand new addition to our Tonon collection, designed by master of simplistic yet innovative design Martin Ballendat. A contemporary and individual piece, Flat challenges tradition both in materials, and design. 
Flat's seat is constructed from a thin, flexible, material which is then bent to obtain a uniquely curved shape. The seat elements are held in place with special steel fixings, which simultaneously create an interesting design feature. Flat comes in a range of different colours and materials, and the seat colour can be changed easily in line with design updates.
Discover more Martin Ballendat and Tonon design collaborations, including UP, Concept and Clou.
Flat, will be shown at HD Expo Las Vegas May 2-4 2018, along with a curated selection of Sandler Seating products.