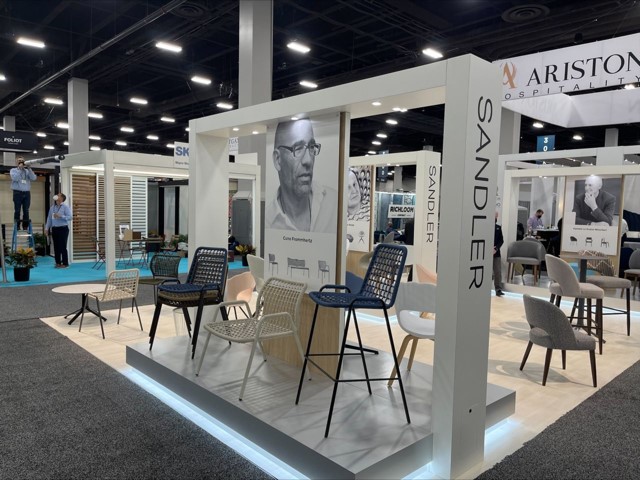 IIDA / HD EXPO PRODUCT DESIGN AWARDS 2021 – WINNERS ANNOUNCEMENT
The winners of the IIDA/HD Expo Product Design Awards have been chosen and Sandler and our brands Tonon and Et Al have received a total of three awards!
We are delighted to announce that Sandler has been awarded the prestigious 'Best of Competition' award and our brands Tonon and Et Al have also won in their respective categories. Tonon's Sailor collection won for 'Outdoor Seating' and Et Al's Classy range won in the 'Dining Seating' category.
The Product Design Awards honor innovation, environmental functionality, function, and aesthetic or technical advancements in the hospitality industry across eight categories.
Entries were judged virtually by a jury that included HGA Architects and Engineers senior associate Mari Ansera; Perkins&Will senior associate Mike Johnson II; and Alexis Moore, healthcare designer at Gresham Smith.
Executive vice president and CEO Cheryl S.Durst says "our ability to conceive, plan, and create products that support high performance emphasizes design's significance in building humility and unification in the hospitality industry. The winners of this year's competition demonstrate prudence in the face of the rapidly changing needs of the hospitality industry. Their products are timely, sustainable, and most importantly, human-centered."
Congratulations to all winners and thank you to the jury for this great honor.